Get a Free Online Reputation Monitoring Subscription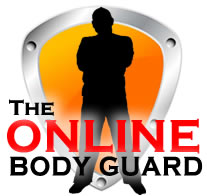 BizHive has been diligently working on the next enhancement to it's Online Reputation Monitoring program called The Online Body Guard®.
In March, 3 nominated companies will be chosen at random for a complementary 30 day subscription to The Online Body Guard®.

By having our trusted customers and contacts participate directly in this project, we will be able to provide the best possible experience for organizations that require quality Online Reputation Monitoring and Management services.
If your company, or one that you know of, would like to be considered for selection in March, please visit the NOMINATION page on our website.
If your organization requires immediate assistance, please Contact Us or call 248-662-5323.